Get your roof project's section report within minutes!

Experience the power of precision with roofestimating.com – your ultimate tool for comprehensive, automated roofing reports. Get your bids right, on time, and ready to impress, with our state-of-the-art, quick-turnaround estimation system.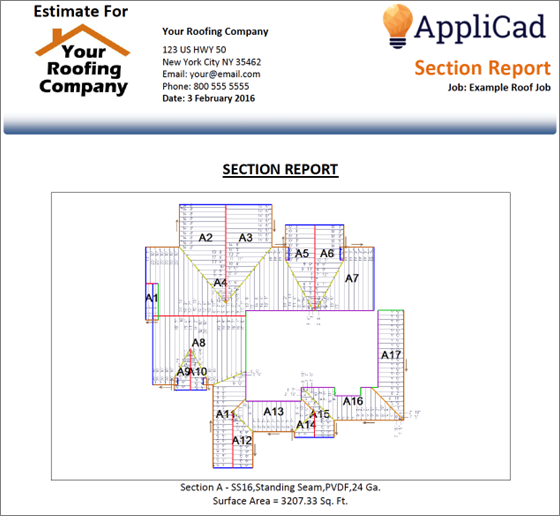 Download a sample report
---
Register and get your first job done now free!
- it's free
Register for free and click [Submit New Roof] to start a new estimation.
---
How does it work?
---
What does it cost?
---
Why choose us?
---
Ready to try?
---
Need help?
(*Note: An RXF file is an AppliCad proprietary format describing your roof's geometry, provided by many vendors after the design of your roof truss framing system. Many XML variants of the RXF file from property report vendors work well too, but the accuracy of the 3D roof geometry is crucial for our system.)